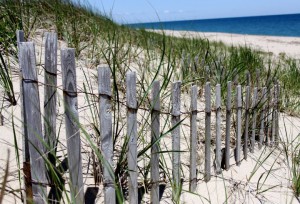 It's the first day of summer—the only season that invites a change of scenery and more time to think and plan.   A full-fledged vacation, a few weekends away here or there or even just afternoons at the pool that break normal routine can all be the impetus for change.
My last big work and life change closely followed a summer away from home.  I brought my work with me, but it was a different place, a different view out the window.  I spent a lot of time with my best friend and my daughters, took long bike rides, walked the dog through winding nature preserves, ate my lunch at the boat docks and often wandered without specific purpose through a quaint cobblestone covered town.
In our normal routines, sometimes there isn't enough room for thinking.  I tend to fill every day to the brim—to the point where my husband often reminds me to stop and relax as I work or do house/school related activities well into the night.
Summer often provides the room.  Whether it's an hour or a month, let your mind wander to those places you shut off when it's time to run for the train, drive the kids to school, make dinner, prepare for the presentation, rewrite your resume and do all the other things you're expected to do.  Change springs from the unexpected, the unplanned and the unrehearsed:  give yourself the freedom of a new perspective on at least one hot summer day.  —KAS
Photo credit:  Caroline Sollmann
Like this post?  Please click "like" below and take one minute–literally–to sign up to be an official 9 Lives subscriber here!