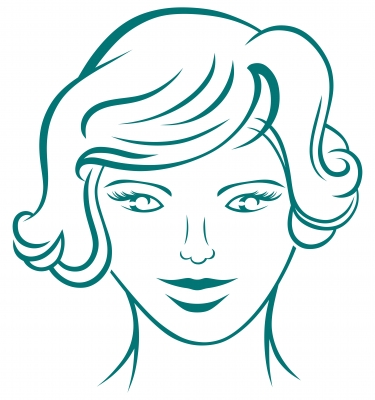 Since my last blog posts about Jane's Journey Back to Work, Jane has been working on her resume and Linkedin profile, delegating household tasks to her family to free up more job search time—and most importantly, rebuilding her confidence. She tells me that she has new feelings of pride as she refocuses her sense of self into a marketable, valued, employable professional again—and realizes she can make her back to work goal happen.
Today Jane asked me three meaty questions that are on the minds of all women who are navigating their way back to work:
When I look at job openings, it's difficult to determine the position level I should consider: would I re-enter at the same level, slightly higher level, or lower (or, even much lower) level from when I last worked full time? How do I assess my admittedly rusty skills and account for missing software expertise? Does the experience I gained in senior-level volunteer roles count?
The first thing I want to address about this question is the idea of "looking at job openings". This suggests that you are looking at positions posted on online job boards. A casual daily glance at these postings is OK, but the bulk of your job searching should be through networking.
Think of your job search as a pie: the smallest slice (5%) is searching online job postings. The reason is that hundreds—and often thousands—of people apply to these online postings. Desperate job seekers often send their resumes to any email address they can find. It is not humanly possible for recruiters to read through all the resumes they receive, so there is a good chance that your "application" goes into a big black hole.
As a former recruiter I also know that many of the job postings are not truly "open". The job opening indeed exists, but there may already be internal candidates who are top contenders for the job. For "equal opportunity" reasons, many companies are required to post jobs externally.
If you're investing search time in advertised job openings, generally speaking, it's a better strategy to look at postings in your local newspaper for jobs that are often at smaller companies. These "help wanted" ads don't generate the massive responses that online postings do, and they usually do hire candidates from their local community. These jobs tend not to be higher than mid-level and are often those that are attractive to women who want to work flexibly or part-time—and close to home.
Back to the job search pie…as I stated earlier, 5% to searching for advertised postings of any kind. 10% of your time should be research—looking for job functions and companies that interest you and opportunities that match your skill set. A full 85% of your time should be spent networking through personal connections, Linkedin, alumni groups, etc. to gather lots of data and ideas about how your skill set can be applied, where there are opportunities, and how to penetrate companies that are on your target list.
And from a time standpoint, remember that finding a job is a full-time job. You'll get very little traction devoting an hour here and an hour there. You have to get up in the morning and "go to work" at finding a job…with as few interruptions as possible. How would you fill an entire day with job searching? Read "A Day in the Life of a Savvy Job Seeker".
Now, I'll finally get to your question of the job level you should be targeting. Level is tricky because there is not a standardized level system across all companies. Some industries—like investment banking—have the same hierarchy or ladder of professionals. So a VP at one firm is the same level as a VP at another firm. But in the broader business world there is a lot of title and responsibility variation among companies.
So the best strategy is to focus on the job responsibilities and required skill set, not the title. You may in fact be qualified for many different job titles and levels at many different companies.
The networking process can be very helpful in assessing how your current skill set fits in today's business environment. Job descriptions are typically vague and poorly written, so you need help reading between the lines. What do employers mean, for example, when they say that "strong written and oral communication skills" are required? That could mean that you are required to give presentations, write lengthy reports, create webinars, etc. Determining if your skills are sufficient—and how they are used–in the industries and companies that interest you really requires the insider's perspective that can only be found through personal or networking connections.
Do I always write a cover letter when sending a resume, as well as sending a thank you note after an interview?  I feel so old, stamping a hand-written thank you note, which worked for me in the 90s. Is emailing thank you "notes" now the norm?
The answer is YES. You always should send cover letters—as well as thank you notes after an interview.
This is a particularly telling question because when you apply for jobs online there is often not an option to include a cover letter. That is another reason why applying for jobs online is such a poor strategy: cover letters provide the opportunity for you to sell your fit for the job. If you send just a resume, you can only hope that recruiters take the time to connect all the dots about your fit.
A cover letter is a selling document that must be different for each job. As a recruiter I most often received boilerplate cover letters that women obviously used for every job application. Your cover letter should be a point-by-point match-up of your skills and experience with the requirements of each specific job.
In 2015 it is perfectly acceptable to send a thank you note via email. Time is usually of the essence in a job search—so you don't want to send a snail mail thank you and make it appear for a few days that you are not eager and interested.
In the cover letter is it a good idea to explain the time gaps on my resume? Always, or just sometimes? When? In a job interview, explaining the time gaps is tricky—without sounding apologetic or weak.
In a cover letter your first paragraph should be about your specific and genuine interest in the job and the company overall. The second paragraph is the place to always say that you are "a returning professional who has continued to develop and apply business skills through significant volunteer leadership roles". Highlight one or two key responsibilities to illustrate this fact within the paragraph. If you have freelanced occasionally, mention that as well. The key is to make it clear that you have not been professionally dormant for any period of time.
In a job interview you take the same approach. State the facts with confidence and move on to your fit for the job at hand. No apologies necessary. Never. Ever.  —KAS
Are you in the process of returning to work, too? Ask some of your related questions in the comments section below. If you like this post, pass it on to other women via the social media buttons also below. And be sure to read all the blog posts in the 9 Lives for Women "Itching to Work Again" section.
Photo credit: Aleks Melnik/www.freedigitalphotos.net