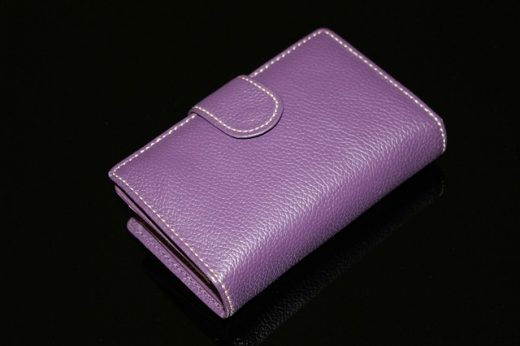 There's one skill that women returning to the workforce after a family hiatus will revisit right away: the art of negotiating…with family and potential employers. When there's not a dire need to restart your career tomorrow, the first deal-making is with family—and your goal is to convince your partner and children that any initial inconvenience is far outweighed by your contribution to the family's long-term financial well-being.
For the past 15+ years, I've helped hundreds of smart women transition from household manager, caregiver and mega-volunteer into second careers. Once women make the decision to return to paid work, they are eager and enthusiastic. All that positive energy propels them forward—often before they've fully completed their baseline family negotiations.
Highly educated women who have the option to leave the workforce for any period of time do so because they have other sources of income or a partner who can shoulder the big bills. Unless the return to work is spurred on by divorce or a major change in the household's financial status, the return to work can be perceived as unnecessary and a major family upheaval. Who will run the house? Who will ferry the kids? Who will be close by in case of an emergency? And if you invest in daycare or outsource household chores, will you pay out more than you bring in?
Though marriage equality seems promising for the millennial generation, it is still 1952 in many households where husband and wife are beyond age 35. In my recruiting days I coached women to have thorough and honest conversations with their partners before they started their journeys back to work. More to the point, I urged them to have 100% buy-in before they bought new interview outfits. Though women often assured me all systems were go, there were many 11th hour decisions to forego the job offer they tried so hard to get.
To avoid disappointment and false starts, it's important to negotiate the terms of your new working mother venture from every possible source of dissent. To do this, consider…
The cost and availability of full-time or part-time childcare during the entire year (school year plus summer)—as well as family resources, nanny sharing or babysitting co-op alternatives
Whether the childcare patchwork will require occasional or regular school or activity pick-ups/drop-offs by either or both partners
After-school programs/activities/camps that may need to be eliminated for logistical reasons or added to replace childcare
How much homework oversight is needed—and whether this can be handled by tutors or capable caregivers
If your children have special needs or situations that require your presence—emotional, educational or risky behavior issues?
Back-up plans for "emergency" situations, including sick days and snow days
How annual summer vacation plans may need to be altered
The desirable length of a commute—or if working in your immediate area is a must
Whether a job with overnight travel is out of the question
Your ideal work structure—a traditional full-time job or a more flexible, part-time schedule that blends work in the employer's office with work at home?
If work at home is truly feasible, given the age of your children and the ability to set up a dedicated office space
Who will pick up the slack in the day-to-day running of the household—more sharing between partners, more involvement from the kids and/or more outsourcing?
How elder care involvement for aging parents can continue—or decrease with hired resources
If your involvement with community or religious organizations important to your family will need to be reduced or eliminated
What household and family responsibilities can shift to evenings and weekends…and how much downtime and personal time needs to be preserved for both partners.
While all these points are important to negotiate, the most critical is compensation. In my experience, there can be widely divergent opinions within couples about what salary will make it "worth it" to return to work and upset the family apple cart. Though I would argue that women should think less about the money they're initially earning as returning professionals and more about the opportunity to gain skills and experience and contribute to the family's financial security, many high earning partners don't share the same view. "By the time your smaller income is taxed in my tax bracket…" is a familiar objection when the return to work is broached.
Without a doubt, this is short-sighted thinking. The value of a returning professional's salary is too often viewed in the context of the present day. It's easy to look at the long list of considerations above, throw up your hands and say a return to work is not worth the logistical trouble. The fact is, though, that with very few exceptions most women need to find a way to work through every age and stage—despite all the logistical and family obstacles.
Women need to think long-term—toward a future that includes a retirement that could last 30 years or more and many life "you never knows". A second career (whether it's a full blown climb up the corporate ladder, part-time work down the street or an entrepreneurial venture) is not a nice to have, it's a must have for long-term financial security. If your partner questions the necessity of your return to work, lob in this fact: 73% of the nearly 600 highly educated women (60% earned advanced degrees) in their mid-30s to mid-50s who responded to the 9 Lives for Women "Motherhood & Career Ambition Survey" indicated they have already experienced at least one life "you never know" that had a huge financial consequence. (Not just the often discussed frequency of divorce, but also, for example, a breadwinner's illness, disability or job loss or the less anticipated need to financially support up to four aging parents.)
As you negotiate your way back to work, it's important to avoid assumptions, model your career plans and run your numbers. If you are able to save and invest all or most of the money you earn after taxes over a long period—even in a small part-time job that generates far less than six-figure compensation—it's possible to sock away a significant amount of money. One 40-year-old woman I know is on track to save $500,000 from a $25 an hour, 20-hour per week part-time job that requires a five-minute commute within her own town. She will probably not have the same job during her 20-year second career projection, but she is rebuilding her career, gaining experience, honing her experience and making it possible for her to maintain or increase her earnings in other jobs over time.
With open eyes, strategic thinking and caring negotiations, it's possible to find a work situation that works for your family. It's a win-win as you gain professional fulfillment and tuck your family into a future that's financially secure and safe.
My upcoming book, "Ambition Redefined: Why the Corner Office Doesn't Work for Every Woman & What to Do Instead" helps current and returning professionals find flexible work that fits their lives. (Nicholas Brealey, Hachette Business Group, October 2018)